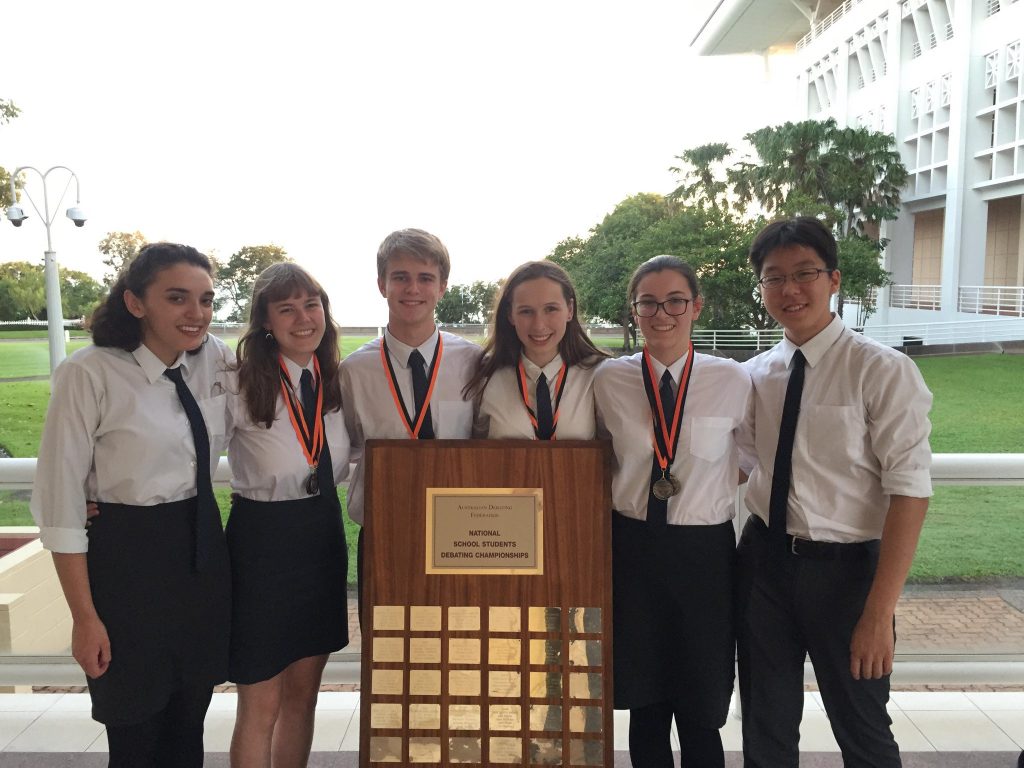 Trialling for the NSW Schools Debating Team is your opportunity to be a part of the most successful team in the history of the National Schools Debating Championships and to get some valuable skills along the way. The 2023 trials for the NSW Schools Debating Team will be held on Saturday 11th and Sunday 12th of March.
These trials are the start of the process for selecting our state debating team to compete at the National Schools Debating Championships.
Trials Registration
Any student in Year 10-12 is welcome to trial and especially keen year 9s are also encouraged to trial!
You can find the trials registration form here.
Why Trial?
We will be looking for existing debating ability and for potential. Members of the NSW team undergo a long coaching process and so we are keen to select debaters that we believe can improve significantly during that period.
Trialling is also a great experience, in and of itself. We encourage everyone to come to trials, even if only to get practice of trialling for next year or to get some experience debating with new people!
Remember — don't 'select yourself out' before you've even started! We are also always looking for younger, talented debaters who might not necessarily be team material right now, but who we can keep an eye on for years to come.
What Do Trials Involve?
Each student who trials will speak in a debate in front of the state team coaches and/or other experienced selectors. Speeches in that debate will be 6-8 minutes. This will be followed by a brief general knowledge quiz. This process takes around 2.5 hours, although we allow for 3 in our scheduling.
When registering, students are able to indicate which of the 3 speakings positions they would like to 'veto'. The student will not be asked to speak in this position when trialling.
Each day of the weekend will have 3 sessions, 9:00 am – 12:00 pm, 12:00 pm – 3:00 pm, 3:00 pm – 6:00 pm.
Students are asked to indicate which time slots they are available for. We cannot guarantee which of these times a student will received when finalising our trial schedule, but it will certainly be one of the time they indicate they are available.
Payment
Although NSWDU is a non-profit organisation, and all our trainers are volunteers, we do charge a fee for trialling to raise funds towards the NSW team's attendance of the National Schools Debating Championships. Trials registration costs $50 per debater.
We do not wish any debater to miss out on trialling due to cost. We can offer a small number of means-tested subsidies for debaters wishing to trial — please contact us via email at nswdebatingunion@gmail.com. Such correspondence will, of course, be treated confidentially.
We look forward to seeing you at the 2023 state team trials!
Did you know? NSW have won the National Schools Debating Championships more than any other state or territory.